There are a lot of things on earth that are quite easy to do but they get complicated sometimes. Nothing can be more frustrating than having to write a school assignment (essay) and not knowing how to go about it. Yeah, that sucks! You've probably wondered how to write an essay? Well, we are here to help. This article shows a step-by-step guide on how to write an essay.
While the process of writing a great essay is straightforward, the technical details involved can give you trouble, especially if you're not sure what to do. By following this step-by-step guide, you will avoid unnecessary mistakes and write a high-level essay.
Step 1: Get a subject
In some cases this is done for you by the instructor, while in other cases you have to choose one yourself. Whatever the case, one very important thing that you need is interest. To work on a subject, you have to be interested in it. This could be the drive you need in the long run. That is why it is better if the subject is your choice. In case it is given to you, you must develop an interest in it.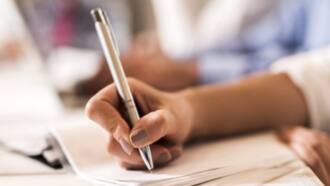 How to write a petition letter (with examples)
You should be open to new ideas and knowledge on the subject, especially if you have previous knowledge. You can't be stereotypical about this, just be curious. Ask and seek answers, get the work, comments and opinions of others on the topic. This will go a long way in determining whether or not you are going to write a good essay.
READ ALSO: How To Write Articles In A Few Easy Steps
Step 2: Do your research
Since you have an interest in the subject, you are expected to have questions to answer and curiosity to satisfy. The next step would be to do some research on the subject. There really is no other way to get the information you need without research.
The purpose of a search is to obtain background and general information about the subject and the areas related to the subject which might require further research. Primary sources such as experiences, interviews, documents, etc. are essential for successful research work. To broaden your perspective and interpretation of primary sources, secondary sources (previous books and interpretations, sample essay on the same topic) will also be helpful.
How to write a letter of appreciation
The research work is supposed to give you a broader and better understanding of the topic you are writing about. It is supposed to help you know what to write in an essay. So don't go omniscient in doing the research. Be open to learning, obtain materials, and study the subject in depth. Meet friends, classmates, speakers, and teachers and ask questions. Remember, you have to be curious.
Step 3: Build your structure
There is usually a format for writing an essay. It is important to communicate with your instructor to find out if there is a specific format that they want you to use and to ask them for the word count and page count (if specified). When there is no specific format given, you can use the format below;
Page title
Contents
Abreviations list
List of figures / tables
Abstract
introduction
Body
Conclusion
The references
The title page is the first page of the assignment and it usually contains your name, registration number (if possible), name of your professor, year / semester, and topic of the essay.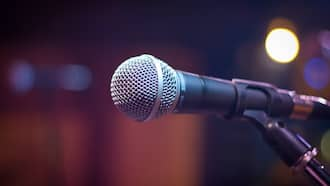 Best motivational speeches for students
The table of contents, as the name suggests, is a table that contains all of the titles and subtitles that the work focuses on. It highlights the page numbers where these topics can be found for easy SEO and access to them.
The list of abbreviations is a list that shows and explains all the abbreviations used in writing. The list of figures / tables is also a list which contains all the figures / tables used in the assignment. However, it doesn't necessarily explain to them as they are meant to be explained and referenced in the editorial, it just lists them and shows their page numbers to make it easy for the reader to find them.
Note that the table of contents, the list of abbreviations and the list of figures pages should be added at the end of the book when you are sure of the page number of the various headings, abbreviations and figures. You are probably already wondering "is there an easy way"? Well, no, there is no easy way to write an essay. It is quite laborious.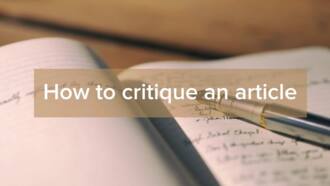 How to review an article
A summary is a brief overview of the article itself. It presents the questions or problems the document seeks to address, why this is important, and your conclusions. It is normally no longer than three quarters of a page and a maximum of about 4 paragraphs of a few lines each.
The introductory part of the essay is a very important part of the whole work. This could make your reader glued and interested in your article, or they could just as easily lose interest. This is the part where you put forward the main idea that you are discussing. Be as brief as possible. You don't have to explain all the points in the introduction. Just present them briefly and clearly! Make the reader curious what the main body is going to talk about. Make them stick to the test. It can be quite difficult. It's like explaining a concept without really explaining it. Full explanations should appear in the main body.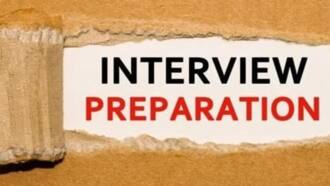 How to prepare for an interview
You need to be flexible with your introduction. Be prepared to rewrite and edit, add and subtract at different times while performing the task depending on the outcome of your research work. Remember you need to be open to learning. It is of no use to anyone if you have finished writing the introduction. This is not the best way to write an essay. The intro is meant to be a pointer to the main body.
The body of the essay is where you hit the nail on the head. The body aims to prove your point. This section of writing is where the central questions of your topic are answered with facts and evidence and are clearly explained. For a better understanding of the literature, the body can be subdivided into different titles and subtitles. Each section explains the topic in a different way. Each title can have different captions, but the captions should better explain the title.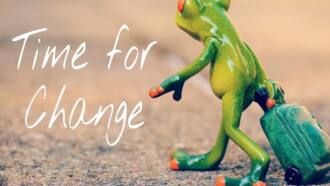 Quotes about change in life
The conclusion is where you wrap it all up. It is a summary of the book which includes your opinions and the answers to the central question. It is sometimes possible that the question remains open; you can recommend areas for further research in such cases.
When carrying out the research, you may have used primary or secondary sources, or in some cases both. Well, that's why it's a search. You might even get a good example of how to write an essay by browsing through these sources. It is only appropriate and moral that you acknowledge the authors of whatever sources you have used for your research.
There are different formats that can be used to write the reference. Ask your instructor for the specific format to use.
READ ALSO:
Step 4: Write it up
If you've successfully completed the previous steps on how to write an essay, you should pretty much have a feel for what to write by now. The next step is to do a first draft or a first draft of the writing following the above format or a specified format (if there is one). In this draft, you probably won't have to pay attention to grammar or spelling mistakes. You are more on writing your conclusions and on paper for your arguments.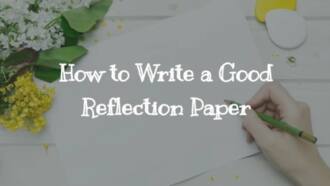 Tips for writing a concept paper
Things to note when writing your draft
Always remember that the intro is a pointer to the main body. Don't over-explain the ideas it contains; otherwise, there will be no reason to read the main body. Leave them hungry for more.
Your research work should be aimed at learning, not at proving a point. You have to be flexible. Don't complete the job until you've researched it! You can only prove what you learned in the essay after you have thoroughly investigated the topic.
READ ALSO:
Step 5: Read and reread what you have written
While you might not pay much attention to spelling mistakes and grammatical errors at first, they become very important at this point. This is the part where you read what you have written and edit it. See if the ideas you communicate are easy to understand. This will include checking the correct combination of words to better express yourself. You need to make sure that your work is very easy to read and understand. Use shorter sentences and fewer words as much as possible. You can also have someone else proofread it for you and mark the areas that need correction. The corrected copy will form your final draft.
If all of these steps are completed, you can be sure that you have an excellent thesis to submit. Just as I'm sure your question "how do you write an essay?" Was replied. Cheers!
Source: Tuko Journal